About Bikini Pools
What We Offer
Quartz & Stone Resurfacing
Concrete & Stone Paver Decks & Patios
Our Pool Services
Deck renovations
In-ground pool remodeling
Pool resurfacing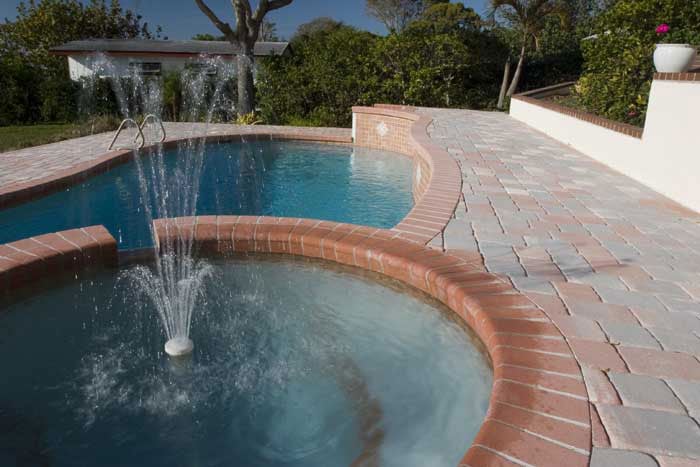 Thin paver installation
Pool tiling & other pool finishes
Textured acrylic deck installation
Take a look at some before and after pictures!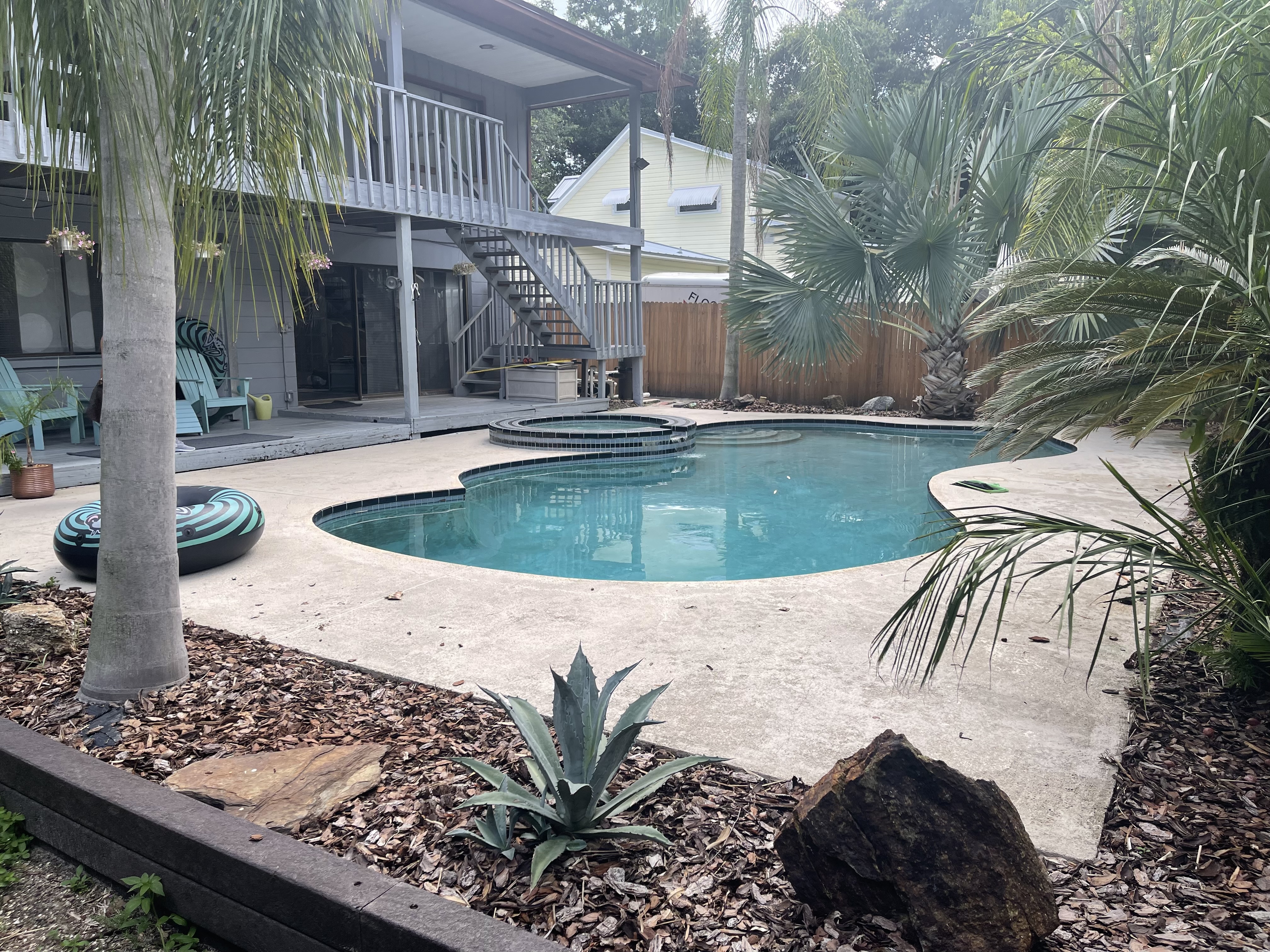 We can take your pool from this...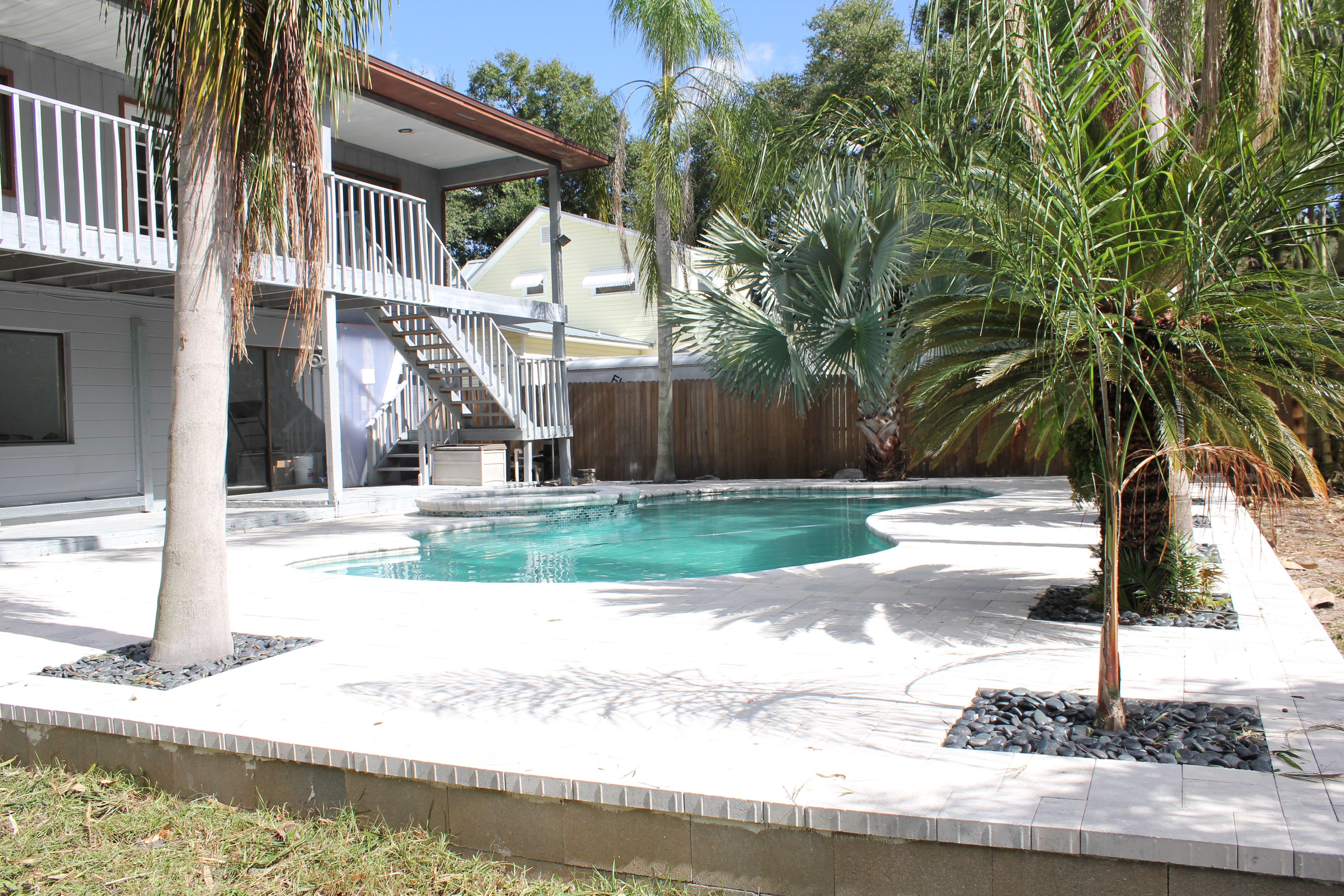 Testimonials
"The crew was quick on the job, and even though they had to come back a couple times they did so without taking weeks or months like other contractors. Even though the Town of Belleair refused to pickup small concrete debris (unlike most other areas in Clearwater) as a result of the deck upgrade, Jim made good and hauled it away for disposal. "
Bryan - October 19, 2022
"I recently had my pool deck and pool refinished by Bikini Pools. From the start the work, communication and professionalism showed, I couldn't be happier with the finished product and would recommend them to all my friends and family! "
Steven - August 9, 2022
"I had my pool and pool deck resurfaced by Bikini Pools recently. I highly recommend and am very happy with the outcome. Michael Melton and his crew were a pleasure to work with."
Ann Spear - December 8, 2020
"Our experience with Mike and Bikini pools was Great, he was responsive anytime we had a question or a need. Finished the job on time and our deck and pool look great. Highlight of our home now."
Doug Rosenbaum - December 29, 2020
Our Location
Pool Remodeling And Resurfacing Contractors Servicing The Following Areas: Pinellas County, FL, South Pasco County, FL, Hillsborough County, FL, Safety Harbor, FL, Clearwater, FL, Palm Harbor, FL, Dunedin, FL, Oldsmar, FL, Tampa, FL, Ozona, FL, Seminole, FL, East Lake, FL, Citrus Park, FL, Pinellas Park, FL, Tarpon Springs, FL, Largo, FL